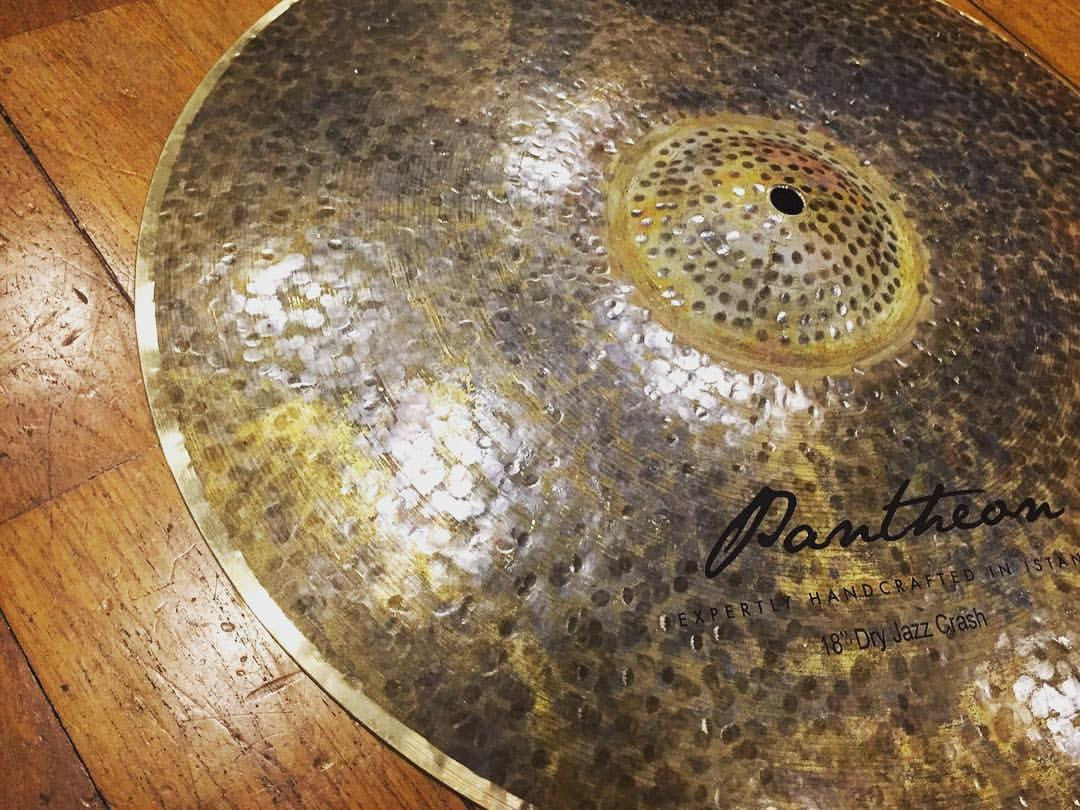 'Dry Jazz' cymbals
These B20+ cymbals have a gentle taper, complex hammering, unlathed playing surface (except for the edge), low profile, and thin weight. 
This produces great stick articulation from the playing surface, dark but pronounced ping from the bell, wide 'spread' (frequencies), and a very complex 'wash' (frequencies, harmonics, and inharmonics).
This series also includes the Dry Jazz Earth Ride. Instead of the standard hammered bell, they feature a smaller, unlathed bell, producing a significantly darker and complex tone.
Pantheon Percussion Cymbals: Designed in Singapore, expertly handcrafted in Istanbul.
* When
cymbals
 are not in stock, your purchase is treated as a pre-order.